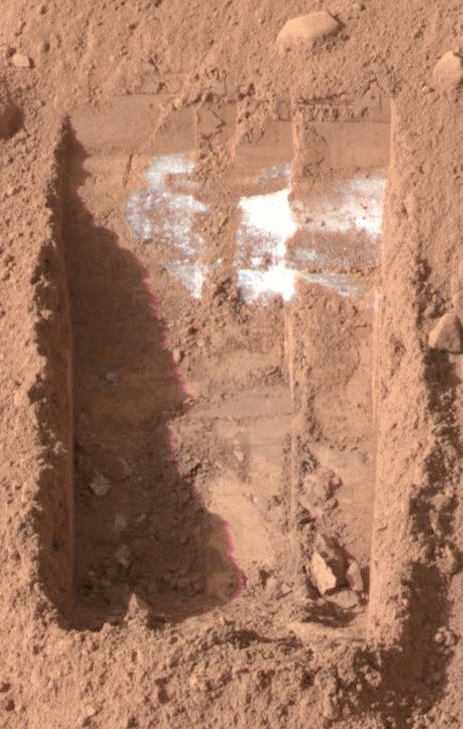 Check out this stunning picture taken by NASA's Phoenix Lander. The probe had been digging for some days around the planets icy poles, and guess what….you're looking at….H20 ICE!….yes folks…this is 100% water ice. The atmospheric pressure on Mars is so low, that ice directly vaporizes without forming liquid water
How can we be sure….?
The average temperature at the poles is about -70F (-56 C) and dry ice ( the other plausible candidate ) needs much lower temperatures to exist.